A Few Simple Tests
The Water test
Pour water onto your soil. If it drains quickly it is likely to be a sandy or gravelly soil, on clay soils the water will take longer to sink in.
Squeeze test
Grab a handful of soil and softly compress it in your fist.

If the soil is sticky and slick to the touch and remains intact and in the same shape when you let go it will be clay soil.
If the soil feels spongy it's peaty soil; sandy soil will feel gritty and crumble apart.
Loamy and silty soils will feel smooth textured and hold their shape for a short period of time.

Settle test
Add a handful of soil to a transparent container, add water, shake well and then leave to settle for 12 hours.

Clay & silty soils will leave cloudy water with a layer of particles at the bottom.
Sandy soils will leave the water mostly clear and most of the particles will fall, forming a layer on the base of the container.
Peaty soils will see many particles floating on the surface; the water will be slightly cloudy with a thin layer at the bottom.
Soils that are chalky will leave a layer of whitish, grit-like fragments on the bottom of the container and the water will be a shade of pale grey.
If the water is quite clear with layered particles on the bottom of the container with the finest particle at the top – this soil is likely to be a loamy one.

Acid test (expensive requires PH KIT)
The standard pH for soils usually ranges between 4.0 and 8.5. Plants favour soil which has a pH between 6.5 and 7 because this is the level where nutrients and minerals naturally thrive. You can buy a pH test kit here, or from a local garden center. As a general rule, in areas with soft water you will have acid soil and hard water areas will tend to have alkaline soil.
Soil test kit (expensive requires TEST KIT)
Use a soil test kit to assess primary nutrients (N-P-K) as well as pH levels. By testing your soil, you determine its exact condition so you can fertilise more effectively and economically. Soil should be tested periodically throughout the growing season.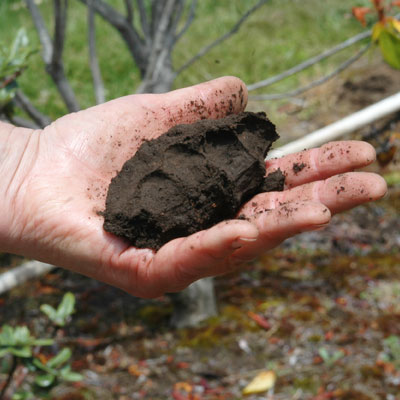 Simple Squeeze Test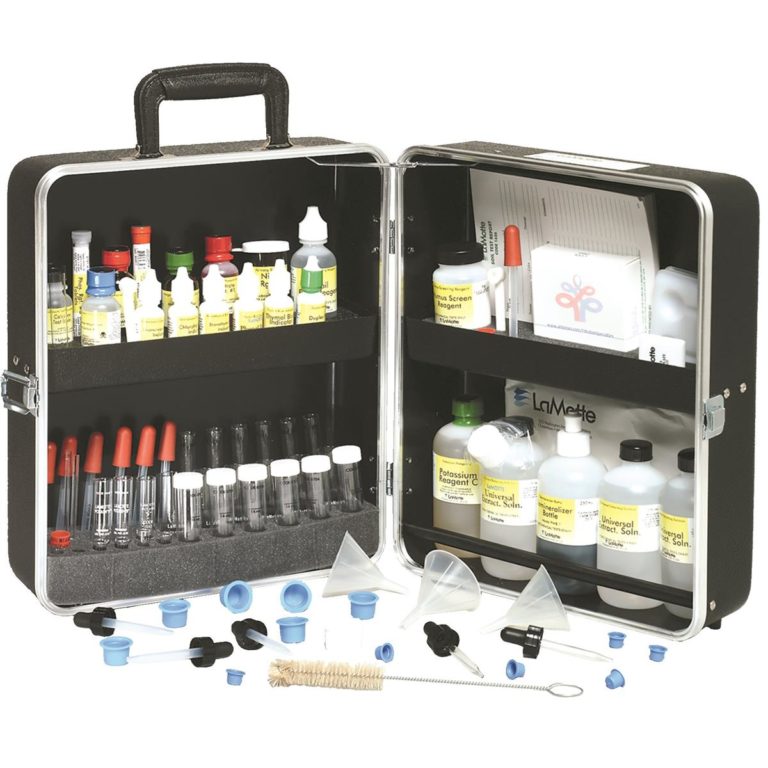 Soil Test Kit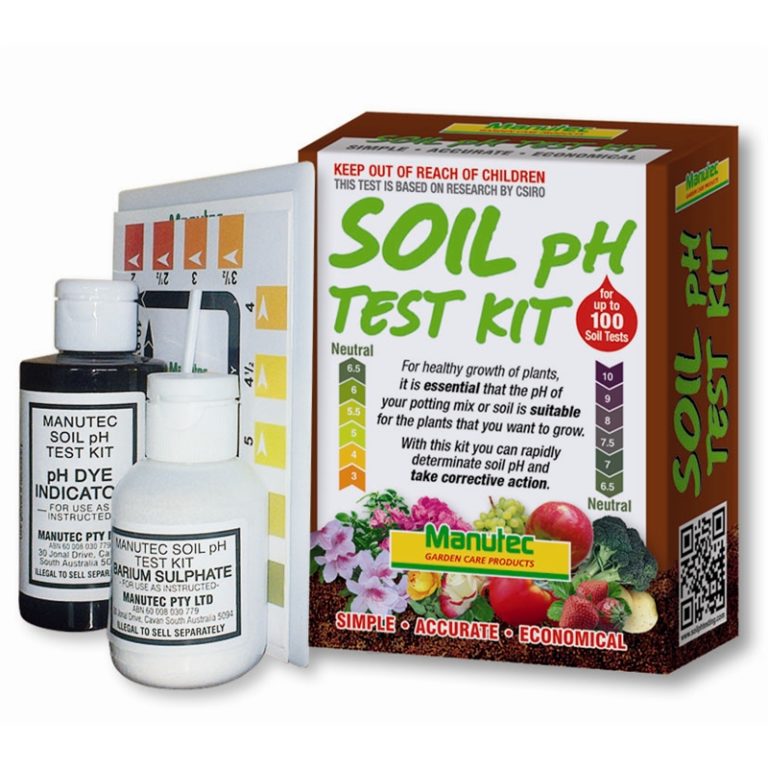 PH Test Kit
Make the most of your soil, whatever the type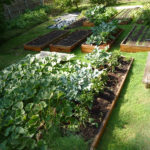 Plants generally prefer neutral soil but it's worth bearing in mind that some favour slightly acid or alkaline soils. Regardless of the pH of your soil it is possible to adjust the level slightly to make it more hospitable to the type of plants you want to grow. Remember this is only temporary, so it's advised to make the most from the soil type you have.
Adding ground lime to your soil will make it more alkaline and aluminium sulfate or sulfur will help to make your soil more acidic.
If your soil is low in nutrients (like sandy soil), try supply it with organic matter such as compost and manure to enrich the soil and improve its texture. Use organic mulches such as straw, dried grass clippings and deciduous leaves. These mulches break down and incorporate into the soil, building a new supply of organic nutrients while improving the soil structure.
Clay soil is often not aerated enough and is deficient in good structure which makes it more difficult for successful growing. To get the most out of clay soil it's best to add large quantities of well-rotted organic matter in the fall and peat a few weeks before planting. Greensand can also be used to loosen heavy clay soils or bind sandy soils.
It is often difficult to cultivate in chalky soil due to its alkaline nature. To help rectify this add bulky organic matter which breaks down over time, adding nutrients and minerals to the soil.
Make sure your soil is healthy
It's a good idea to regard your soil as living as your plants – it too needs food and water. Make sure it contains the three main nutrients: Nitrogen, Phosphorus and Potassium (NPK) which are vital to growing plants effectively. Organic matter and fertilizers are rich in these.
After a crop is harvested the soil needs to be renewed before planting a successive crop. Many gardeners plant 'green manure' crops such as legumes, buckwheat, vetch and clover which fix nitrogen into the soil while building texture, improving aeration and drainage and adding organic matter. These cover crops are tilled in before they go to seed, and break down quickly so a new harvestable crop can be planted without much delay.
Crop rotation, green manures and cover crops, the use of mulch and the periodic addition of organic materials like compost and fertiliser are standard ways of restoring soil health after crop harvests. Rock phosphate, or rock dust, is also a valued amendment to restore phosphorus levels needed for vigorous plant growth.
Add Compost to your soil, No matter what type of soil, adding organic matter improves the water flow through the soil. A mulch is a layer of material applied to the surface of soil. Reasons for applying mulch include conservation of soil moisture, improving fertility and health of the soil, reducing weed growth and enhancing the visual appeal of the area. A mulch is usually, but not exclusively, organic in nature. adding Compost & Mulching reduces +70% of water evaporation.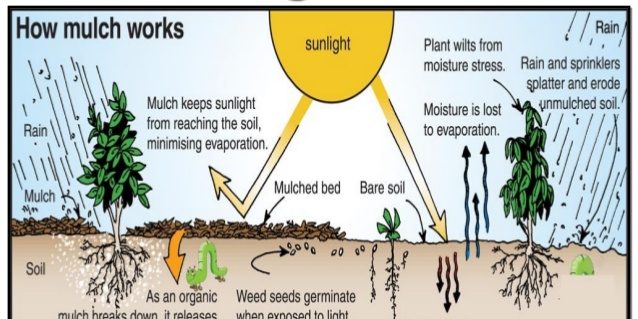 Mulching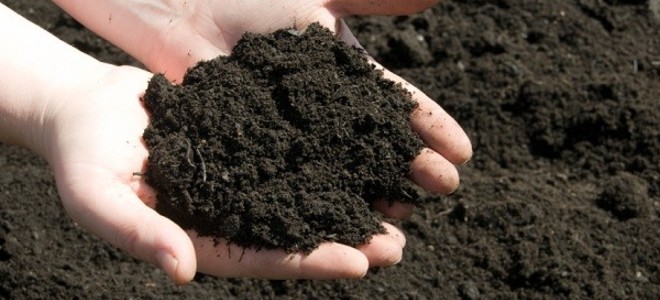 Compost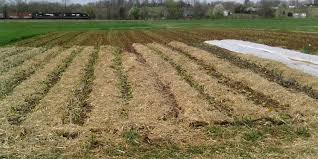 Mulching in Garden